What better way to fall into the Fall season than to treat your toes with a new pair of boots? There are so many fun pairs out right now from lace ups, to animal prints, to suede, to PVC. Whether youre an OTK type of girl or a bootie type of girl, I've got you covered with the best pairs at all prices points.
Snakeskin
Its back again for another year – and everyone's getting their hands on the trend. And if you haven't I strongly urge you to. There are so many styles, so there's no excuse to not find something that works for you and your wardrobe! The best part? Snakeskin is a neutral, so color-coordinating is a breeze. Unless of course, you go for the neon snakeskin prints out there… then you might have some more trouble.
2. Crocodile… or is it Alligator?
No matter which reptile you honor with your boots, this is the easiest way to add luxury to any outfit. Don't be afraid to also adventure out into croc accessories and bags. A double dose of this medicine never hurt anyone!
3. White Boots
White boots are everywhere. And I mean everywhere. This 70's look is back and everyones here for it. Fair warning – do your best to keep these clean. Amy scuffs will be entirely noticeable, as will any dirt or mud. So do your best to treat them with care because they look best when they are crisp and clean!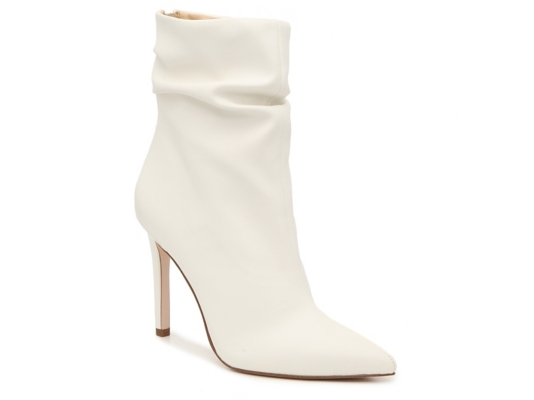 4. Dr. Martens
Anyone else wear these as a kid? I certainly did. Then they disappeared for a good long while… but now they're back! And ever so popular. Not only are they heavy duty and can withstand virtually anything – they're fashionable and completely practical. No worries about sore feet and tired heels. Some advice – break them in. These boots will take a while to break in, but once you do you'll love them forever.
5. Square Toe
Here's another blast from the past that is going wild. Perhaps it is because we haven't seen this style in so long, or because it's so different than the pointed toes that have always been around, but one thing is for sure – it's fun. Different, and unique, but fun. I suggest not splurging on a pair of these because it's hard to say how long they will stick around. Grab a trendy pair and enjoy them because they are a big deal this season.
6. Western
Coachella may be over, but the cowboy boots are here for another season. Another great selection to make if comfort is a priority. Any cowboy style is definitely a head-turner so keep the rest of you outfit a little less….busy.
7. Animal Print
Time to get wild and spruce out those fall neutrals in a funky animal print boot.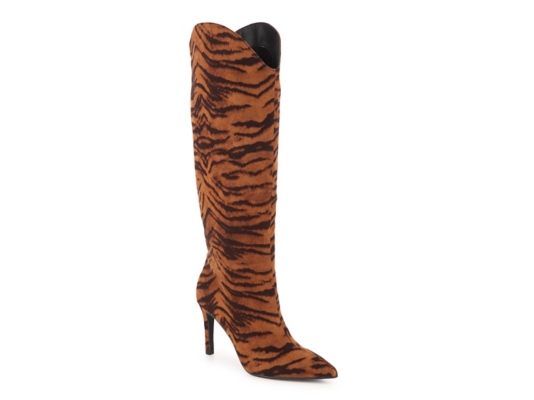 8. Hiker Boots
A pair we all can wear. Hiker boots are effortless, stylish (if you get the right kind) and make so much sense if you live in bad-weather areas. You can trail through snow and ice and still look good. Use a good weather protection spray and they'll always look good as new.
Which pair or boots suits your style best? Which will you be wearing this season?